New VISA Credit Card Enhancements!
As part of Priority First Federal Credit Union's commitment to providing superior service to our members, we are making enhancements to our credit card program. Current cardholders will receive a new VISA® credit card prior to the activation date of Saturday, July 10, 2021.
Card Activation Phone Number: 1-800-631-3197
Benefits & Enhancements Include:
NEW contactless feature + digital wallet access.
NEW branded card design with credit card number, name, etc. printed on back for enhanced security.
NEW online credit card account access
NEW program allows for each person associated with your credit card account to receive a card with a different number. This allows for continued use of cards by others if one person loses their card.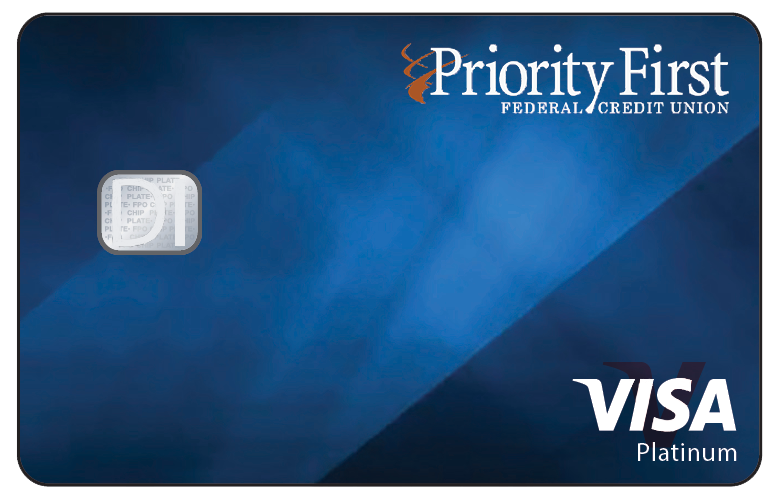 Additional Information
PINs: You will be able to select your own PIN (this action will be available to you very soon).
RATES: Your VISA® credit card rates & terms will remain the same.
RECURRING CHARGES: Upon receiving your new card, remember to update your payment address and card number for any recurring payments currently charged to your credit card.
ALERTS: Unfortunately, existing credit card alerts will not be converted. However, we will be offering new updated alert options – stay tuned for updates!
ACCESS: Online access to your credit card account will no longer be through GoToMyCard. Be sure to download any prior statements or account information you may need for your records. You will have anytime access to your credit card account data through our website located under the Borrow tab on the VISA Credit Cards page.
SUSPECTED FRAUD: In the case of any suspected fraud, you will see the following number on your caller ID: 855-553-4290.
Questions?
Contact us at 1-800-368-0739 (or your local branch) with questions regarding your new VISA® credit card.
---
VISA Platinum Credit Card
Priority First Federal Credit Union offers all qualifying members the VISA Platinum Card. In addition to a low rate, our VISA Platinum Card offers a credit limit from $250 to $10,000. It's important to understand this is a non-adjustable rate and won't fluctuate with the economy! Rates are determined by each member's creditworthiness. In other words, if you have a strong credit, you will receive a highly competitive rate!
VISA Credit Card
RATE
8.90% – 15.40% APR
Minimum Payment is the greater of 2% of the total balance or $20 plus any past due amounts and over limit amounts.
Members with a Priority First VISA Credit Card may also access their credit card information through Access Point.
VISA Disclosure Information | VISA Credit Card Agreement | Terms & Conditions – Auto Rental & Roadside Dispatch
---