New VISA Credit Card Enhancements!
As part of Priority First Federal Credit Union's commitment to providing superior service to our members, we are making enhancements to our credit card online site. We're excited to bring you a new Priority First FCU Credit Card Management website called DX Online. You'll enjoy an optimized user experience on your desktop or tablet. The new site will be active on July 13th, 2022
Benefits & Enhancements Include:
New look & simplified experience
Improved navigation & better viewing
Take Action
Make sure your most current email address on file is correct.
Simply use the same username and password you currently use within Access Point website to access the new DX Online website.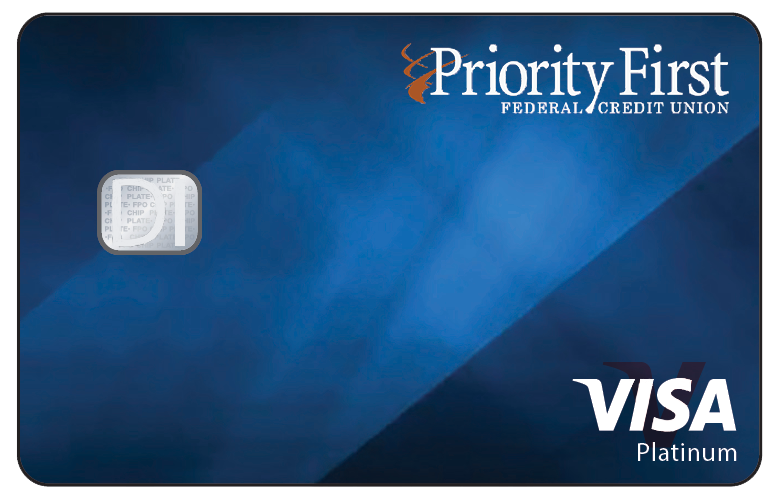 Contacts
Questions: 1-800-368-0739 (or your local branch)
Card Activation: 1-800-631-3197
Suspected Fraud: In the case of any suspected fraud, you will see the following number on your caller ID: 1-855-553-4290.
---
VISA Platinum Credit Card
Priority First Federal Credit Union offers all qualifying members the VISA Platinum Card. In addition to a low rate, our VISA Platinum Card offers a credit limit from $250 to $10,000. It's important to understand this is a non-adjustable rate and won't fluctuate with the economy! Rates are determined by each member's creditworthiness. In other words, if you have a strong credit, you will receive a highly competitive rate!
VISA Credit Card
RATE
8.90% – 15.40% APR
Minimum Payment is the greater of 2% of the total balance or $20 plus any past due amounts and over limit amounts.
Members with a Priority First VISA Credit Card may also access their credit card information through Access Point.
VISA Disclosure Information | VISA Credit Card Agreement | Terms & Conditions – Auto Rental & Roadside Dispatch
---