VISA Platinum Credit Card
Priority First Federal Credit Union offers all qualifying members the VISA Platinum Card. In addition to a low rate, our VISA Platinum Card offers a credit limit from $250 to $10,000. It's important to understand this is a non-adjustable rate and won't fluctuate with the economy! Rates are determined by each member's creditworthiness. In other words, if you have a strong credit, you will receive a highly competitive rate!
VISA Credit Card
RATE
8.90% – 15.40% APR
Minimum Payment is the greater of 2% of the total balance or $20 plus any past due amounts and over limit amounts.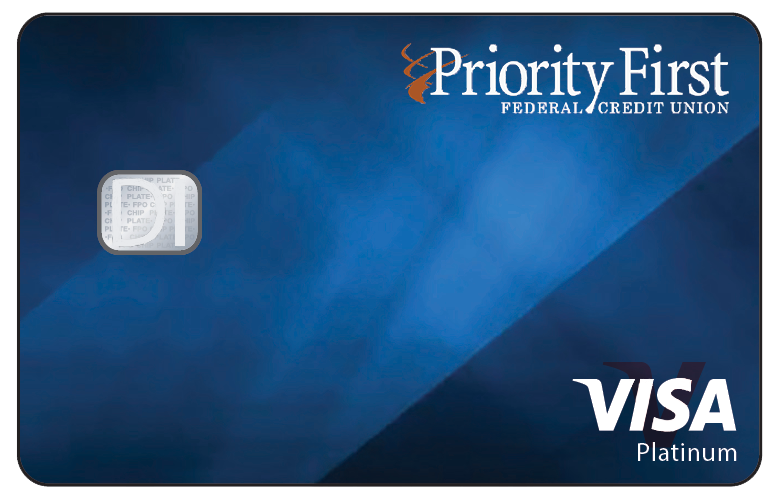 DX Online
You can access DX Online Direct with the PFFCU app, or through online banking.
Visa Purchase Alerts!
Visa Purchase Alerts can keep your account secure by empowering you to catch fraud.
Just 3 easy steps to get started:
Cardholder visits www.visa.com or click below. Check to make sure your card is eligible.
Register your mobile device and email to receive Visa Purchase Alerts.
Choose the notification triggers that match your needs. You'll get real-time text or email alerts based on your selected criteria.
Contacts
Questions: 1-800-368-0739 (or your local branch)
Card Activation: 1-800-631-3197
Suspected Fraud: In the case of any suspected fraud, you will see the following number on your caller ID: 1-855-553-4290.
---
VISA Disclosure Information | VISA Credit Card Agreement | Terms & Conditions – Auto Rental & Roadside Dispatch