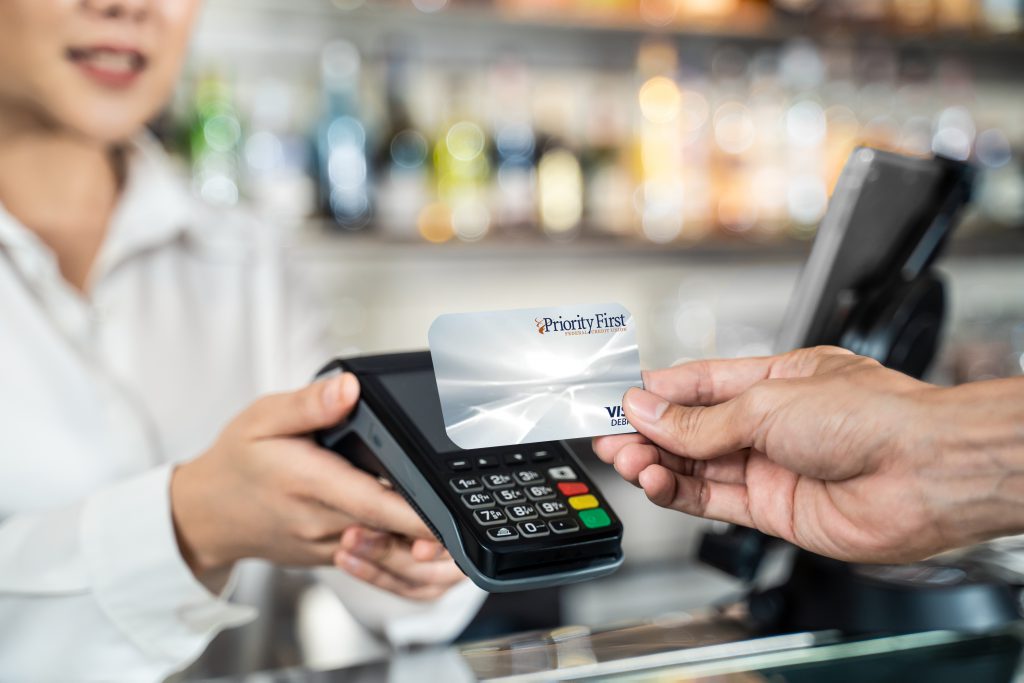 Benefits and Enhancements Include:
Contactless payments
Digital Wallets
Text alerts when your debit card is used
Instant Issue Cards
---
What is contactless payment?
It's easy, just tap or hold your new card near the checkout terminal to process your purchase. You can also store your debit card in a digital wallet for fast, easy and secure payments.
What is a digital wallet?
Checkout our page on digital wallets to learn more!
What is an instant issue card?
If you had your card lost or stolen, we are able to issue you a temporary card in our branches to use until your new debit card comes in the mail.
Contacts
Questions: 800.368.0739 (or your local branch)
Card Activation or set up/reset your PIN, call 866.985.2273
Suspicious fraud, lost, or stolen card, call 866.642.6174
Please keep in mind if you receive a text message of a fraud alert for your debit or credit card the fraud number will be 888.918.7313. If you receive a different number, please contact your local branch.